Oh haaayee, how's it goin?
I just got back from my blogcation. Oh, what's that you say? You've never heard of a blogcation? Oh ha, that's funny.
It's all the rage right now. With busy summers and kids starting school, it's bound to happen. And since we have a rule in this house: Thou shalt not feel guilty for not blogging, or was it...Thou shalt never apologize for not blogging enough...yeah, that was it. Those orders came down from The Husband.
So we will now adopt a friendlier term for what's been goin on here at Bedhead and Brainfarts:
So now you may be wondering, what does one do on a blogcation? It's not like a vacation, where you get away from ordinary life. But rather a vacation from the guilt of reporting on everyday life and a chance to catch up in other things that have needed my attention. So I released my self from comparing myself to other bloggers who are wittier, cuter, more fun, and just downright more talented than I will ever be, and I gave myself some slack. I needed to regroup. Sometimes I can become a little obsessive and need to just take a breather.
Oh, but good things were done!
We had an exhaustive, but fun summer together.


I came to the terms that we will live in this small ghetto fabulous apartment for a little longer and we will learn how to be content in every situation.





I embraced this little place and threw a surprise birthday party for the hubs. (not my best work, but it's my first surprise party ever!)


And we made the most of our side-yard (if you can even call it that) and vowed

not

to complain about it, compare it to what other's have and

to

appreciate the little things.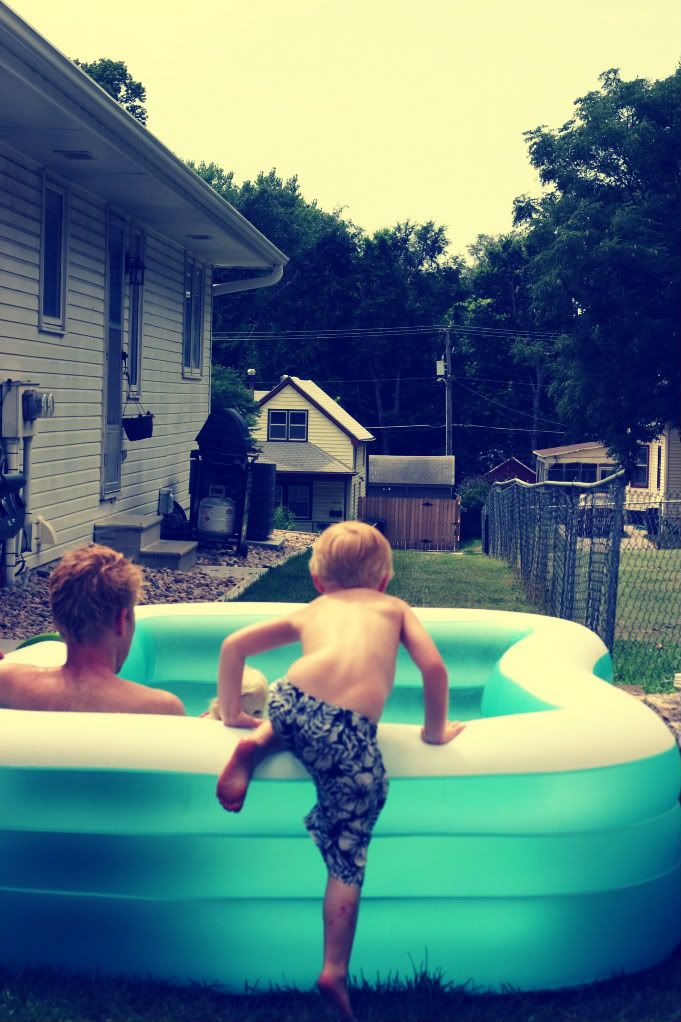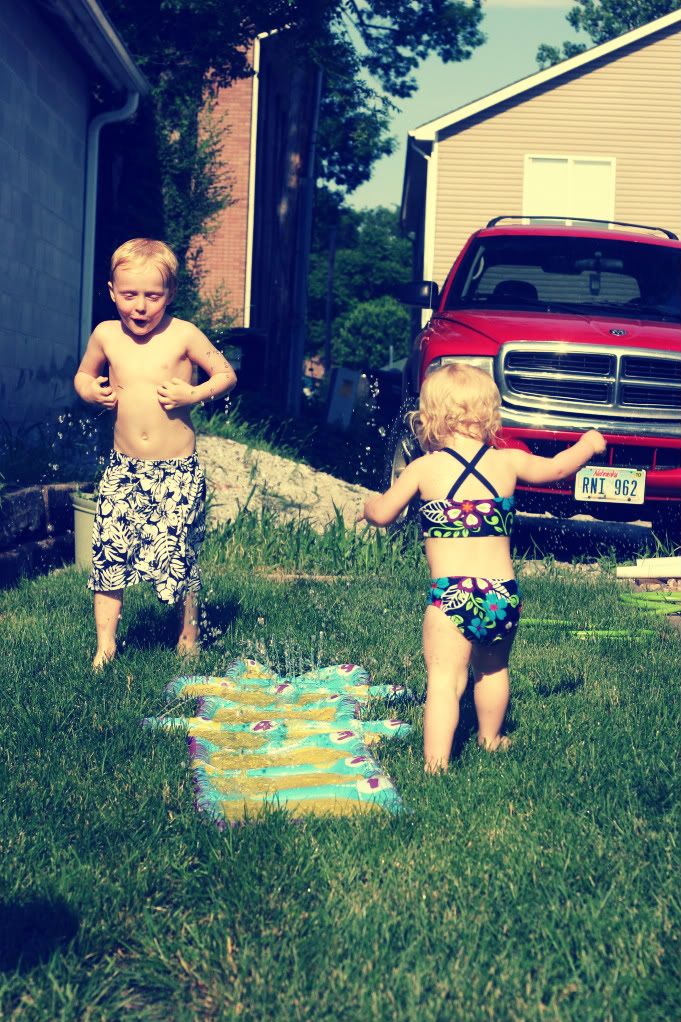 We had our first dental appointment and all the other fun checkups that come with starting a school.
We sent our first born off to kindergarten and are still learning to deal with the separation anxiety that mama is going through :).
And mama picked up running for the sake of a 5K in October (I just don't like running, I'd rather be on an elliptical machine or in a fitness class, ugh).
<nope, not me (wish it was though).
< yep, that's me. I wonder if that woman up above has two little kids she has to cart around in order to train.
See? I told you we've been busy. And now I am excited to start blogging more and sharing all of our other adventures and ideas with you, so stay tuned.